Discovering the Opportunity
Back in 2016, Sean Devine was looking for what to do next. After selling his previous company (Partage - a semi-automated freight brokerage) at the end of 2014, he was ready to start something new.
Sean wanted to leverage his logistics and technology experience in an area of the economy that had been underserved by innovation. After some interesting discussions with a former classmate that was in the horizontal construction business, he became convinced that something fundamentally better than the status quo was possible. After finishing a successful proof of concept, he decided to start working in earnest on what would become XBE.
Building the Basic Brokerage
Once the commitment had been made to build a horizontal construction logistics solution, the search was on to find a first customer to partner with during the pilot development phase. Through a mutual friend, Sean was connected with Rabine Paving in Schaumburg, IL, which had previously invested in a dump truck logistics technology solution, but was still searching for a better way to manage the hauling related to their commercial paving operation. They agreed to be the pilot customer for XBE, and to collaborate in the development and refinement of our core transportation management capabilities.
On January 19, 2017, we managed our first day of hauling. The pilot period lasted for 9 months, $2.5M of trucking services, and 29,000 trucking hours until XBE officially opened for business on October 2, 2017. By operating as a transportation broker and waiting to scale until our infrastructure was ready, XBE laid the foundation for the robust solution that it would eventually become.
Our Own First Software Customer
By building the software that we needed to manage an effective and efficient trucking brokerage, XBE acted as its own first software customer. That experience helped us identify the little things that make a big difference. Since we're demanding and finicky and detail-oriented, we helped smooth things out for all of the "real" software customers that would come later. That positive side effect is one of the reasons that XBE continues to provide brokerage services even though it's now the smallest component of our business.
Choosing Our Name
We're often asked about our name — what it means and where it came from. So, here's the story...
XBE wasn't XBE until June 2017, only a few months before we finished our pilot and opened for business. We wanted a name that would resonate with customers and be flexible enough allow our solutions to expand over time. During the pilot, it was clear that most companies in horizontal construction are understandably fixated on the DBE (disadvantaged business enterprise), MBE (minority), and WBE (woman) spend requirements of their government contracts. Given its relatively low barriers to entry, trucking was among the most practical ways to meet these minimums.
Back when Sean was Chief Procurement Officer of Con-way, he called these contract terms "XBE requirements". Since our goal was to provide the best contractors with differentiated capabilities that others would have a hard time competing with, the name seemed perfect.
Expanding Into Planning & Software
Our first large transportation management contract beyond the pilot was with Superior Bowen in Kansas City, MO. As a vertically integrated asphalt manufacturer and paver with 5 plants, their needs stretched our capabilities to the limit! We had agreed to a contract with pricing based on transportation cost improvements, and it was clear early that without improving their planning process, we wouldn't be able to save enough to make the deal very profitable.
And so, we did! In 2018-2019 we added the comprehensive set of planning, analysis, and continuous improvement capabilities needed to balance production and supply to improve trucking efficiency. But it didn't stop there — we found that these capabilities also helped to reduce crew, equipment, and plant inefficiency too. Bit by bit, we transformed from a technology-powered dump truck brokerage into a comprehensive software platform for horizontal construction. During this period we added two other large customers and used the diversity of that experience to refine the overall platform until is was viable to sell on its own.
Adding Chemistry & Leadership
As we worked with early customers to make a meaningful impact on their financial performance, it was clear they wanted more. And so, we looked to branch out into other areas in which science and technology could be leveraged. Through our relationship with Superior Bowen, we'd become familiar with the innovative chemical additives work that they'd done for the asphalt industry through their two asphalt chemistry companies: Manchester Pavement Solutions and Green Paving Solutions.
In September 2019, we acquired both chemistry businesses after receiving an investment from Superior Bowen. As part of the deal, we also expanded the XBE management team, including the addition of Grant Wollenhaupt as Chief Commercial Officer.
Growing the Community
XBE grew deliberately during its first three years, taking our time to ensure that our capabilities were robust enough to create fundamental competitive advantage for our customers before adding too many of them. But after seeing the incredible financial improvements made by our initial cohort of customers during the 2019 season, it was clear by September 2019 that it was time to grow. Word travelled fast, and by the end of 2019, we'd added 6 platform customers, with many others interested. Steady growth continued, and by mid-2022, there were 20 horizontal construction leaders managing their entire operation on the XBE platform. During this period, we continued to expand our product footprint in every direction - more features, more refinements, more integrations.
Managing Change
As we've worked with customers to transform the way in which they plan, execute, analyze, and improve their operations, its become clear that their biggest challenge is often change management itself. And so, as we continue to grow the business, we're focused not just on software and chemistry innovations, but on the collection of processes, tools, and content required to enable customers to manage the change necessary to capture their huge profit opportunity. We now have a proven onboarding playbook, a robust training curriculum, bi-weekly customer Compass check-ins, period executive Waypoint calls, a dedicated Slack support channel for each customer, and a semi-annual Horizon customer conference.
Formalizing Culture
Through 6 years of team work, XBE developed a distinct culture. As we added more team members, we wanted a standardized way to discuss the sensibilities behind our success.
Maturity

Accept situations and take responsibility.

Composure

Keep our cool when it gets hot.

Abundance

All we have is more than enough.

Collaboration

Work graciously with everyone.

Expertise

Value knowledge and wisdom.

Innovation

Solve worthwhile problems.

Leverage

Maximize impact through assets.

Joy

Celebrate our work and each other.
We're excited to see where our customers take us, and where we take them!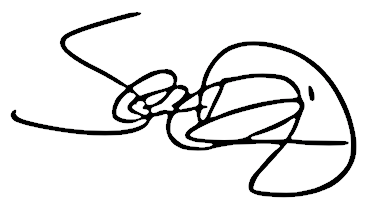 Sean Devine, Founder & CEO